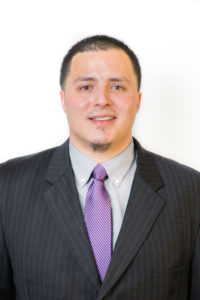 Raul Matta was born and raised in Western Massachusetts and received his law degree from Western New England University School of Law in 2016. Raul is fluent in Spanish and believes that it is important to support clients in their native languages whenever possible to ensure that they are informed participants in the legal process.
Raul has been working as a paralegal focused on real estate and family law matters since 2014. He is committed to assisting clients in understanding the home buying process, and to helping make that process move smoothly.
Raul has been deeply involved in youth leadership and nonviolence programs for most of his life, having served as a community organizer and facilitator since 1998. After graduating from Hampshire College in 2009, he managed a community-based HIV prevention and screening program in Holyoke.
Raul is dedicated to increasing access to quality legal services for the diverse communities of the Pioneer Valley. During his last year in law school, he interned with the Massachusetts Fair Housing Center in Holyoke, helping to educate the community about housing discrimination and lead poisoning laws.
Raul lives in South Hadley with his wife Farrah and their two children.